Customer Service

Ahjikan has developed and provided food and ingredients to sushi restaurants in Japan for more than half a century. Looking forward, we will spread authentic Japanese food around the world in an easily approachable way. We will convey authentic Japanese food to the world in an easily approachable way.
Supporting professionals
Through an advisory agreement with chef Michio Kitaoka from the starred gourmet restaurant Kitaoka, we have developed products utilizing the techniques of professionals and crafted a menu leveraging our original products to convey the attractions of authentic Japanese food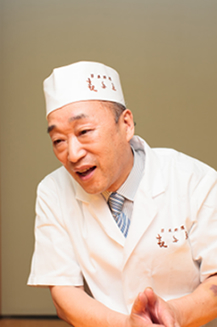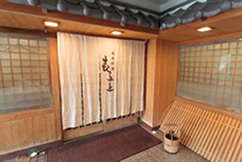 Helping with sales areas and menu development
Exclusive surveys by qualified (supervisors) We have employees working exclusively on menu development. We always collect information on new menus and restaurants. We can propose menus to customers to match their sales areas, drawing on more than 40,000 items of menu information. We also support customers' menu development. We provide customers with close support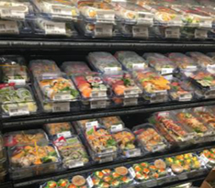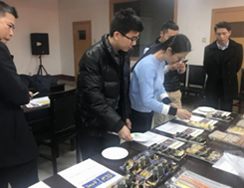 Holding sushi roll events
MAKISUSHI COOKING CLASS
Opportunities to make sushi rolls at home have declined in Japan in recent years. Our objective is to continue the sushi roll culture and pass on to children the taste and enjoyment of sushi rolls. These enjoyable events, which started in 2010, are held in extremely high regard by parents as well as children. Please entrust us with creating events using sushi rolls
Domestic Activities
Our sushi roll classes and combined factory tours and sushi roll classes for parents and children are popular. Our supermarket events involve creating a long sushi roll and have become events that customers thank us for.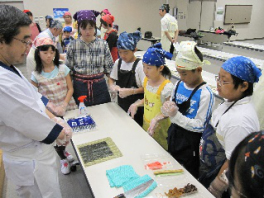 Overseas Activities
Within the sushi culture, sushi rolls in particular have evolved in original ways around the world. We want to convey the value of the traditional sushi roll as a health food and pass on how combinations with local ingredients can make such sushi rolls an easily accessible food anywhere in the world.
China
We have been offering sushi roll classes at events held by Japanese supermarkets, Japanese language schools and universities since 2011.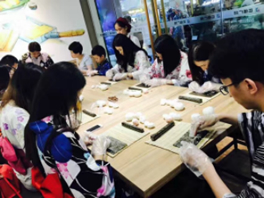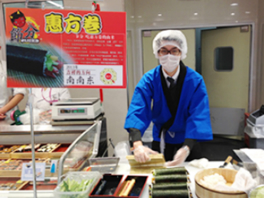 America
In 2019, we cooperated with a Japanese supermarket to jointly hold sushi roll classes for children in Chicago and Texas.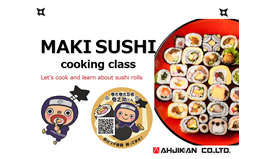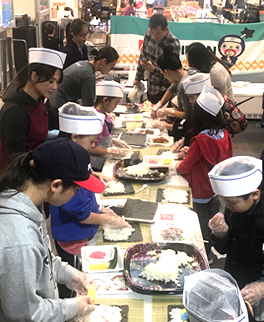 Original character
MAKINOSUKE-Kun

CHIRASHI-Chan